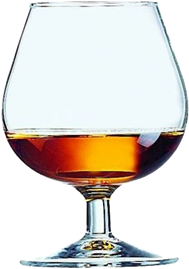 Lot 66 - 2022 botteling
Cognac

Very complex nose with multiple flavours offering a veriy beautiful elegance:
spices, cardamom and fennel.
The secondary noses are marked by flacvurs of gingerbread, macerated oranges and exotic fruits.
The palate is powerful, marked by liquoriceand bitter cocoa.
Gradualy pronounced tastes of plum, dried fruit, and ripe pear appear.
Nice balance between a discreet rancio and powerful saffron flavours.
Very good length in the mouth with peppery persistance and a finish of old port.
Not chill filtered - Natural colour
Growing Areas
Petite Champagne 1966
Limited Release
287 bottles
Ageing
French oak cask
N° 151
Botteling
Botteled in 2022.
49.7 % vol.