Thanks to the secrets that Vallein Tercinier's cellar masters have passed on for five generations, all close to the earth, nature and their secrets, it has been possible to create marvelous blends.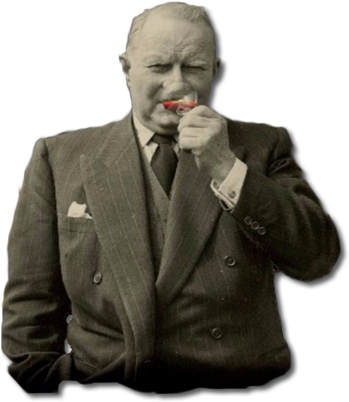 Robin Tercinier arrived in the Saintonge region in 1480, and so the family's initial presence here dates back to this date.
Louis Vallein bought the Domaine des Forges in 1791. At the time, this estate covered much of the village of Chermignac. His son, Napoleon, whom we know was a wine grower, divided the property between his two descendants.
One of Napoleon's two sons, Georges Vallein, owner of the estate, distiller, and wine and spirits shipper, founded a trading firm circa 1850. His son Paul, who remained single, bought the Camille Dupuis company about 1920. He created his own blends and sold his Cognac in bottle.
His sister, Edith, married and had a son, Louis Tercinier (Georges' grandson), who continued the family tradition by going to work with his Uncle Paul once he returned from the First World War.
Louis gave a decisive impetus to the company by developing sales all over Europe, including Czechoslovakia, Finland, Germany, Great Britain, etc.
In 1947, Robert Tercinier went to work with his father, Louis. For thirty glorious years, the 8 pot stills produced fine Cognac for the family firm as well as other shippers.
However, about 1980, the Vallein Tercinier company needed to find new sales outlets. Thanks to their fine reputation as a reliable company and producer of quality Cognac, the firm was able to start exporting to Asia, while also consolidating their European markets.
In the 1990s, the production side of things was taken over by Louis (Robert's son), and the commercial side by Catherine (his daughter). Both children were very proud to follow in their ancestors' footsteps.
The company's facilities were by this time perfectly adapted to producing fine Cognac, and Vallein Tercinier was selected to supply Pierre Balmain starting in 1992, which enhanced the company's distribution all over the world.
The same family of cellarmasters at Vallein Tercinier since 1850 have benefited greatly from secrets handed down from father to son for 5 generations. They are close to nature and fully aware of the subtle secrets necessary to make superb Cognac. It took them many years of testing and careful tasting to create a rare blend, the Cognac du Millénaire.
.