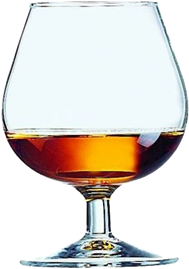 Erotique
Cognac
This is another marvellous old Cognac by Famille Vallein Tercinier.

90/100 Serge Valentin - Whiskyfun
1er PRIX au Concours des Saveurs de Chicago "COGNAC EXCEPTIONNEL ! "
L'Érotique was born in 1969. it ofers olfactoy tumults blending ginger, cinnamon, vanilla, liquorise ans Sishuan pepper perfumes
Long, round and sweet in mouth, this Cocgnac offers scents of roasted coffe and chocolate.
Growing area
Grande Champagne Lot 69
Ageing
Continues to age in oak barrels.
Storage
Exclusively in oak casks.