Octuor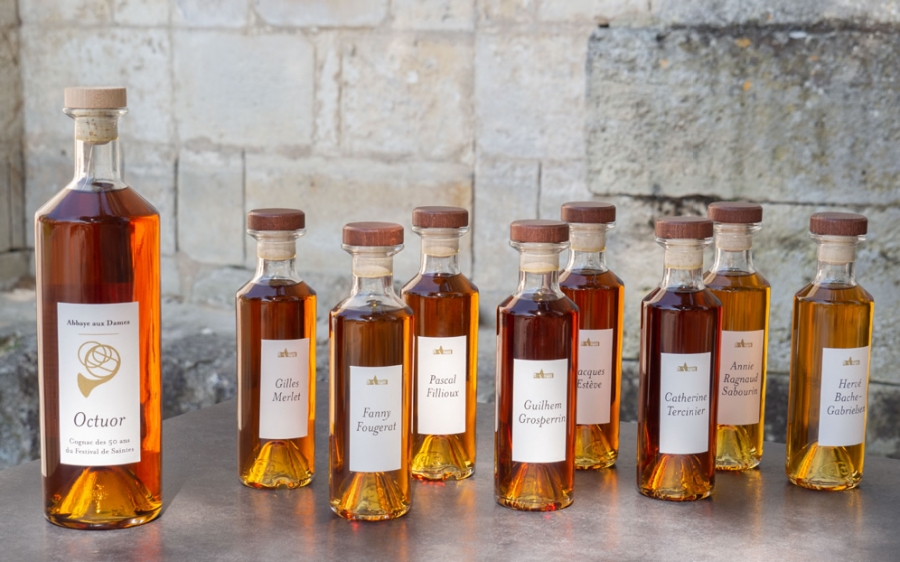 Date
2021-07-21
00:00
-
2021-12-16
00:00
2021 is the 50th anniversary of the Festival de Saintes.
A date that marks the Festival's territorial anchoring and its constantly renewed quest for excellence. A natural parallel has been made with cognac, a unique spirit and regional heritage.
Eight independent and family producers, illustrating the diversity of cognac vintages and music lovers, have decided to unite to support the celebration of the 50th anniversary. Everyone has drawn on their family reserve to offer a few liters of precious eaux-de-vie. Together, these producers, in an unprecedented collaborative way, have shared their know-how to create a unique cognac called Octuor.
The sale of this exceptional cognac, in an ultra-limited edition of 120 bottles, will be for the exclusive benefit of the Festival de Saintes.
120 bottles will be offered for sale at a price of 500 euros per 70 cl bottle.
The receipts are intended for the exclusive benefit of the Festival de Saintes.
Sales will be made possible on the Abbaye aux Dames website from July 21, 2021 or by downloading this reservation form (top right)
A great charity and musical evening
On December 16, 2021, the Abbaye aux Dames will organize a major charity and musical evening in the presence of the producers. It is during this event that the bottles will be handed over to their owners. Those who could not be present would receive their bottle of Octet first.
All Dates
From

2021-07-21

00:00

to

2021-12-16

00:00